Whether you'll be cooking out in your backyard, tailgating or spreading a blanket for the ultimate Labor Day picnic, we have 6 great Labor Day food ideas for a classic BBQ.  Fall off the bone ribs, fruit infused water, classic BLT's with a twist, mango curry chicken salad, classic chicken salad with grapes and a copy cat Olive Garden salad.
All of our Labor Day food ideas can be completely made, or at least prepped, a day or two prior to Labor Day and assembled just before the picnic.
Labor Day Food Ideas #1 – Fruit Infused Water or Spa Water
Fruit infused water is called spa water, or just plain refreshing.  Fill large pitchers with water, ice and float sliced citrus in the pitcher.  It looks really pretty to put the yellow lemons and green limes together, it tastes a little like Sprite without the fizz.  Or fill the pitcher with seltzer water and you really do have a natural soda going on.  You'll find that the citrus slices either float in the water or sink to the bottom.  I haven't figured out the physics as to why some of the fruit floats, some sink but none float randomly.  It can look pretty, but if you really want a visual show stopper take a look at the picture below.
There's a little trick to make the fruit cling to the sides of the vessel.  First, you'll need a strait sided beverage dispenser with a tap.  You can find these beverage dispensers all over and for not too much money.  I found mine at Sam's club for only $25 and use it for parties or even when I have guests staying for a few days.  You can find them at your local hardware store, big box store or at Amazon.
Slice the citrus into 1/8"-1/4" rounds.  Fill the straight sided dispenser with ice to the height of your fruit rounds.  So for lemons probably 2", for grapefruit more like 4-5".  Then press the citrus slices to the bottom of the dispenser and against the glass.  Once you have sandwiched your first layer of citrus rounds between the ice and against the glass, refill dispenser with ice again.  To the level of your next layer of fruit.  Keep repeating until the jar is filled with fruit.  Filling the dispenser with only a little ice at a time allows you the flexibility to get the fruit placed the way you want.  If you filled the dispenser completely full with ice it would be impossible to get the fruit slices to the bottom of the container.
You now have a stunning centerpiece of refreshing citrus water.  Adding cucumber is a pleasant change as well. Even with the dominance of citrus slices versus cucumber slices you will be surprised at how strong the cucumber flavor comes through.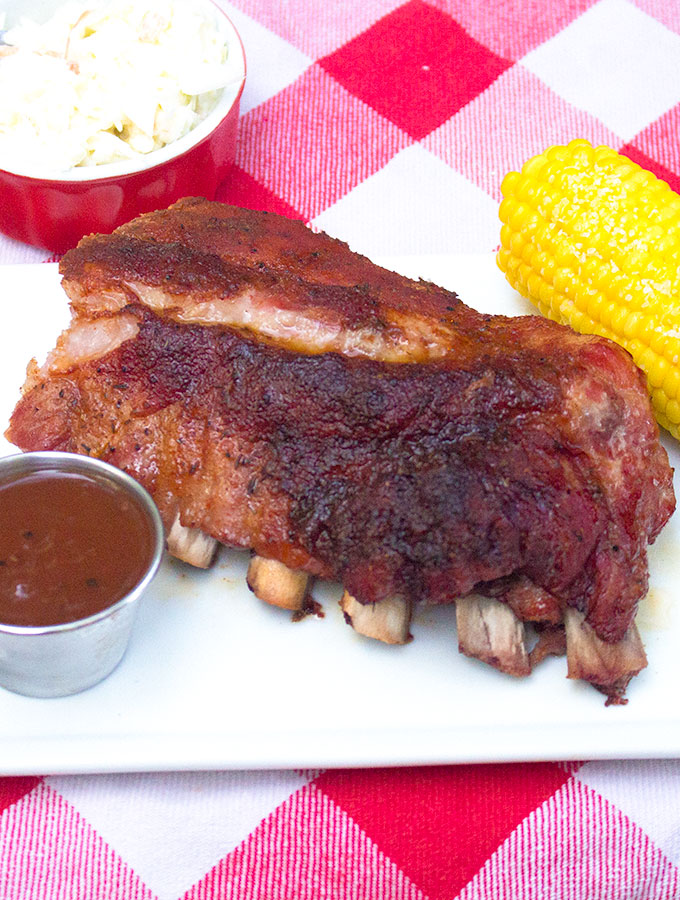 This is a mayonnaise based chicken salad with a wonderful sweet twist of mango and a hint of spice with the curry.
Just as the title says, classic chicken salad sliders with the addition of juicy grapes is perfect for a crowd because its mild flavor caters to all tastes.  And the small size of the sliders mean less waste.
Everyone loves a green salad.  And everyone I know enjoys the classic Olive Garden salad that they serve up limitless at their restaurants.  This is an easy salad recipe that appeals to young and old alike.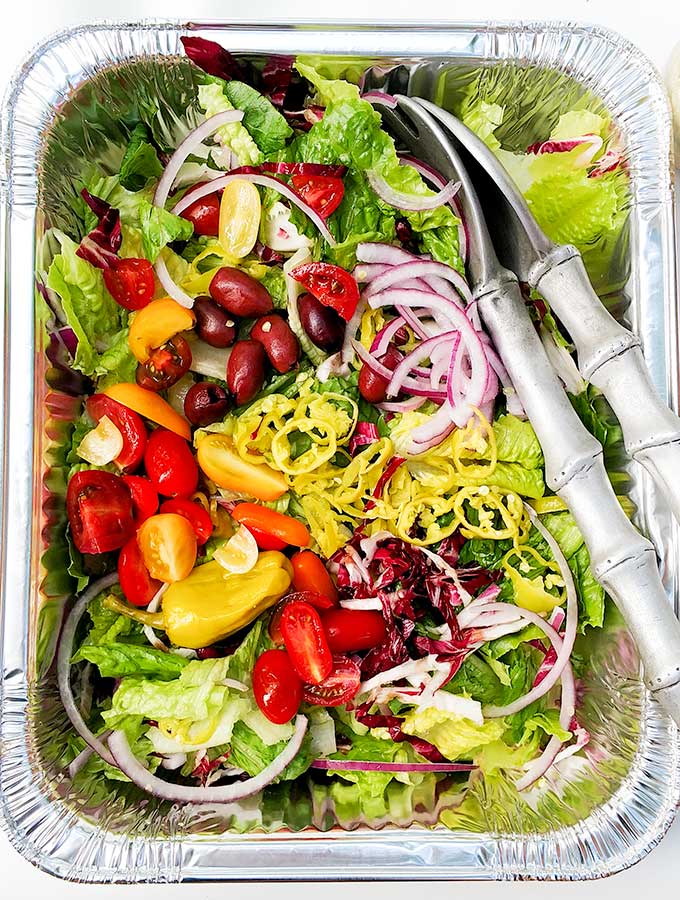 These kicked up BLT's travel well for a tailgate or park picnic.  Completely make the sandwiches minus the tomatoes.  Slice the tomatoes and store in a leak proof container.  Once at your picnic, salt the tomatoes and put them on each sandwich, this keeps your BLT from getting soggy.
You've worked hard all year putting together sales proposals or raising kids or painting houses or sculpting clay or whatever it is that puts food on the table………and hopefully has meaning in your life.  Labor Day is your day.   It's a time to celebrate the blessing of a career, job or non-paid labor, kick up your feet and enjoy family and friends.  I hope we have helped inspire you with our easy Labor Day food ideas.
Save
Save
Save