Garlic dipping oil is probably the easiest way to take a simple snack or appetizer idea and raise it to another level in less than 5 minutes.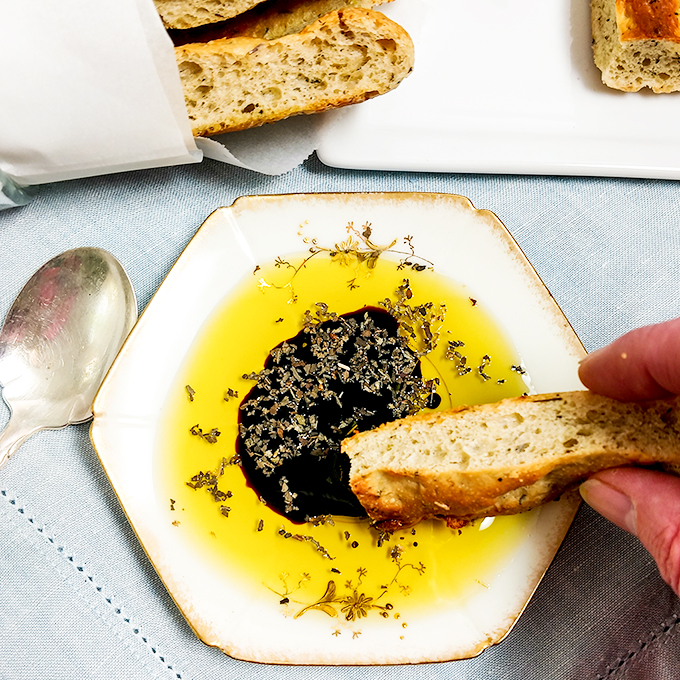 Have you ever eaten at a small Italian restaurant, I'm talking either fancy or fun dive, and been greeted with a little saucer of olive oil and a basket of warm focaccia or other kind of bread?  It's rustic but so delicious.  Just grab the warm bread and swirl in the garlic dipping oil and enjoy.  The Italian way to add butter to your bread, only healthier and a nice change of pace.
This is one case that I use my nicer olive oil.  For cooking I don't rely too heavily on brand or type of olive oil. But for garlic dipping oil or salad dressing I pull out the nice olive oil from those cute little olive oil stores you see all over.  Or better yet go by America's Test Kitchen recommendations that you can find most likely in your local grocery store or click on the olive oil name here and order from Amazon.  ATK recommends California Olive Ranch Arbequina, Columela, or Colavita, all good choices and they won't break the bank.
Just three ingredients (plus salt and pepper), 5 minutes tops, and you have a great appetizer or snack.  Dried basil, garlic and extra virgin olive oil.  Sprinkle some salt and pepper and you are done. Dip and enjoy!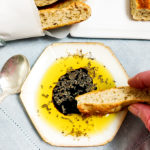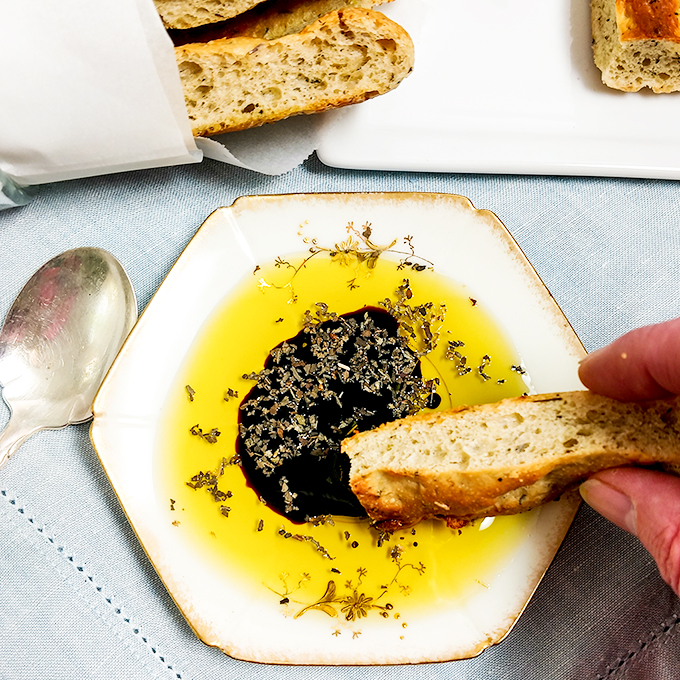 Garlic Dipping Oil For Focaccia or Other Bread
Less than 5 minutes with ingredients you already have on hand will take any bread and make it a gourmet treat

Ingredients
1/2

Cup

Extra Virgin Olive Oil

2

Cloves

Garlic

Minced

1/2

teaspoon

Dried basil

1/2

teaspoon

Black pepper

1/2

teaspoon

Kosher salt
Instructions
Mince garlic and add it along with dried basil, black pepper, kosher salt to olive oil in a saucer or small bowl.


Serve with focaccia, flat bread, baguette, or sliced French bread.