The special sauce that you hear about from local chefs all the way to McDonald's are all loosely based on Russian dressing.  We give you the special sauce recipe here that tastes great on burgers, sandwiches, fries and just about anything that mayonnaise or ketchup taste good on.
Russian dressing used to be a staple in my childhood refrigerator and was used like a dressing, actually on a salad.  Personally I don't care for it as a salad dressing, but I do love it as a special sauce recipe to top burgers and sandwiches.  Somehow putting ketchup on your greens just doesn't sound appetizing to me.
One of the things I love about making your own version or Russian dressing is that you can alter the ingredients to make just what you need for a recipe and also adjust the heat that the special sauce brings.  Think about it, if you buy a whole bottle of Russian dressing for a few sandwiches, then you are stuck with a half filled bottle lingering in your refrigerator until the expiration date is a thing of the past.
This Special Sauce Recipe includes ingredients you probably always have in your refrigerator or pantry.  Mayonnaise, ketchup, hot sauce, Worcestershire, and some spices.  If you have 5 minutes you can add this condiment to your repertoire and have your family and friends wondering what that special touch to their BLT is.
Does This Homemade Condiment Taste Better Than Store Bought?
Absolutely, it's fresher and you can alter the ingredients to your taste.  I've kept the Special Sauce Recipe fairly basic here, but you can add extra hot sauce, sriracha or adobo sauce for added heat.
McDonald's issued some limited edition bottles of their "special sauce" that listed the ingredients.  I also found this video of McDonald's executive chef (https://www.today.com/food/mcdonald-s-giving-away-big-mac-sauce-t107355) making their special sauce and was surprised that they don't use and ketchup or French dressing as many would believe.  He started with a base of mayonnaise and then added yellow mustard, pickle relish, white wine vinegar, onion powder, garlic powder and paprika (paprika mainly for the color). Look for a future post of how to make a homemade Big Mac.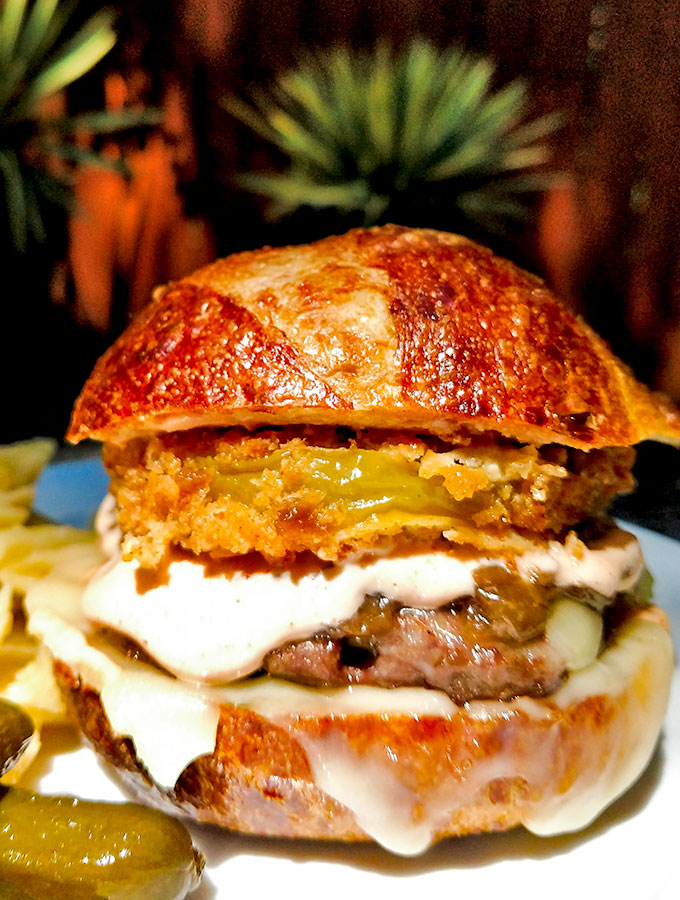 This Special Sauce Recipe is best used on:
Burgers, see World's Best Hamburgers with Fried Green Tomatoes and Special Sauce
Sandwiches, see Best BLT Sandwich Recipe
As a condiment for fries
As a dip for chips or vegetables
Anything that tastes better with ketchup or mayonnaise!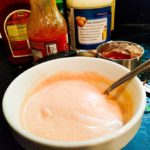 Special Sauce Recipe for Burgers or Sandwiches
Every wonder what that special sauce is that so many restaurants list? Easily made with ingredients you already have on hand.

Ingredients
1/2

Cup

Mayonnaise

2

Tablespoons

Ketchup

2

teaspoons

horseradish

1

teaspoon

hot sauce

or sriracha or adobo sauce

1/2

teaspoon

Worcestershire Sauce

1/4

teaspoon

paprika

1/4

teaspoon

onion powder

1/4

teaspoon

kosher salt
Instructions
Mix all ingredients together. Use right away or let sit overnight in the refrigerator to let flavors meld together.

Recipe Notes
-Ever wonder what the difference is between prepared horseradish and creamy horseradish sauce?  The cream sauce is usually shelf stable and is a condiment ready to go, with that said though, it lacks the bite of making your own sauce with prepared horseradish.  Prepared horseradish is found in the refrigerated section and is typically added for it's zing and a little heat.
Save
Save