It may seem obvious how to cut a mango, but there is a little art to it.
Have you ever seen the picture of a mango half sliced crisscross and popped out almost like a flower?  I tried doing this myself and just couldn't figure out the right way to cut a mango.
It wasn't until I went to www.mango.org to learn how to cut a mango that it was explained well and is actually embarrassingly easy.  The trick is to keep it simple.  I used to try and cut the mango in half, working my way around the long, flat seed in the middle of the fruit.  The result was a mess.  The key is to slice about a 1/3 off one side of the mango and then do the same of the other side it.  These pieces are known as the "cheeks".  There is so little fruit remaining on the middle piece you can toss it if you like.  It looks like you are wasting fruit, but once you trim around the seed you'll see how very little fruit is actually left.
Easy Ways To Cut A Mango
-Even though you won't eat the mango flesh you still want to wash it. Otherwise when you cut through the mango the knife will be contaminated by whatever is on the outside of the fruit.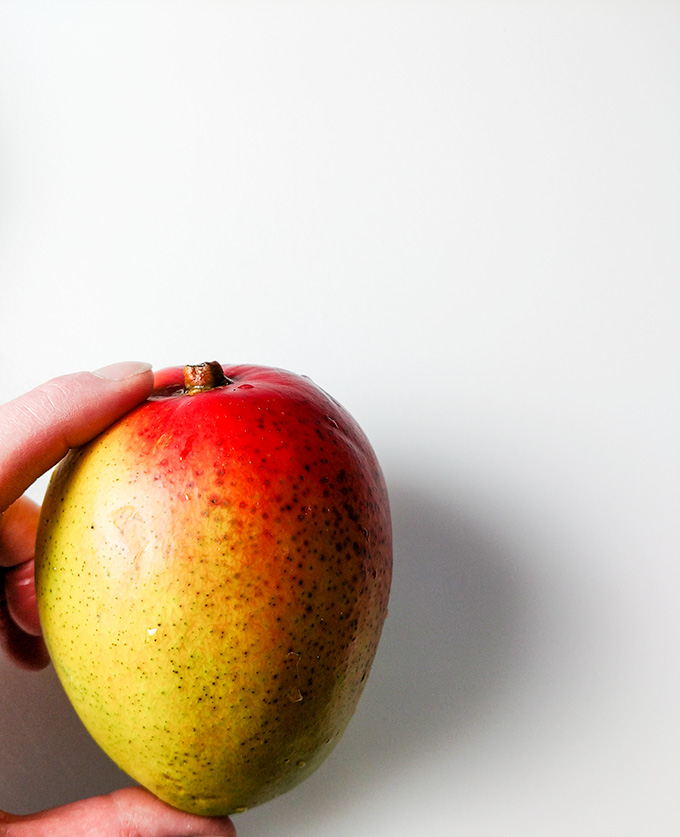 -Stand the mango on the cutting board so that the widest parts of the mango are facing sideways. Then slice a little over a third of the mango on each side which will result in 2 oval pieces.  The middle is mainly the seed.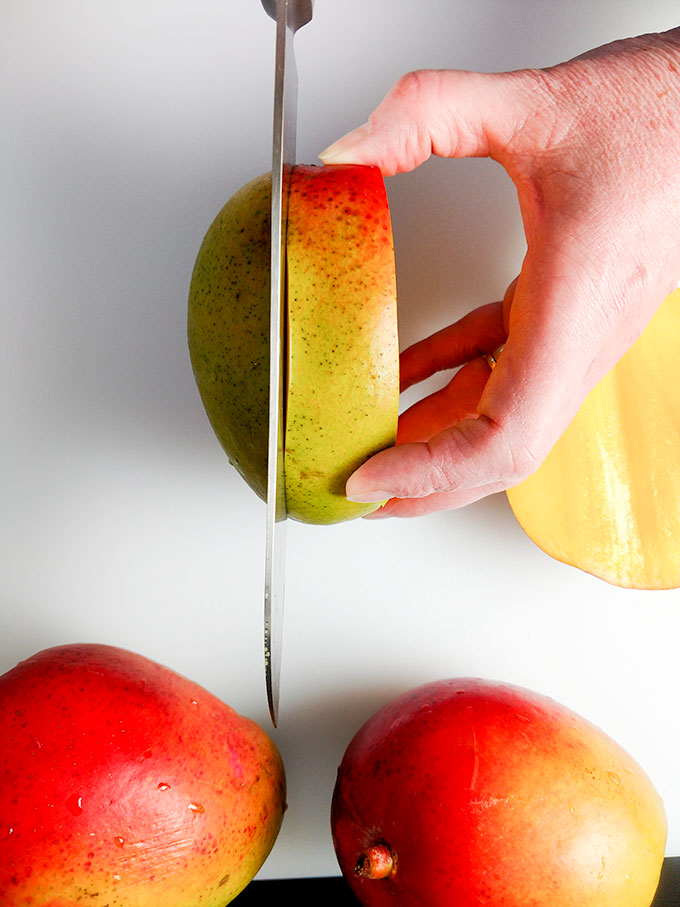 -If you are making mango dices then you can save time by dicing directly in the skin. Slice parallel lines into the mango fruit in a crisscross pattern, trying not to cut into the skin but getting as close as possible to it.  Depending on what you are using the mango for will determine how wide or narrow you make the slices.
-If you want to make mango slices for snacking then just make a few parallel lines and no crisscross pattern.
-This is where you can make that pretty inside out mango look that you see so often. Do this by dicing first like described above, then turn inside out by pushing the skin up from underneath and then cut the fruit out with a knife or scrape with a spoon.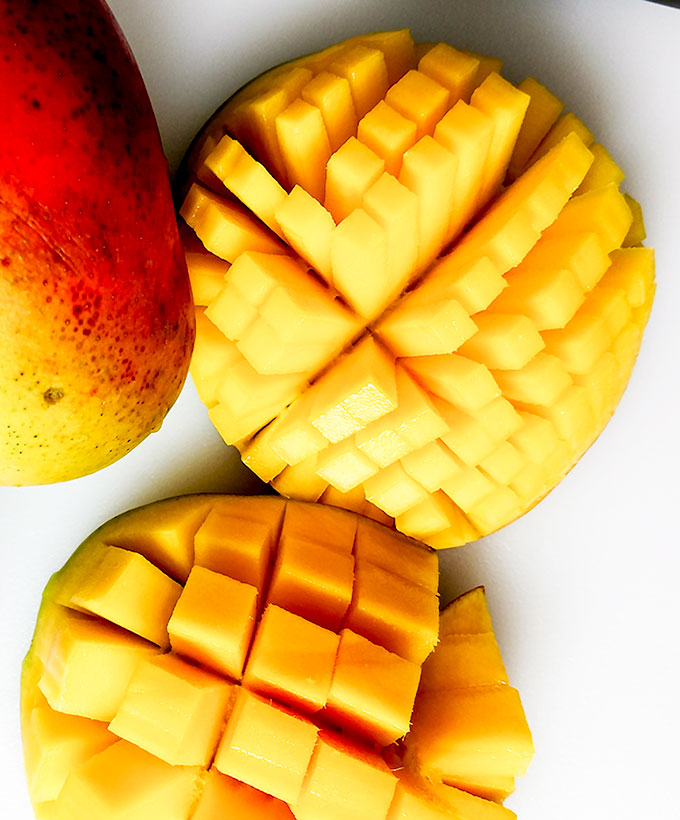 -I actually find it easier to not turn the mango inside out and instead scrape it with a spoon just after cutting the parallel lines for mango dices.  A grapefruit spoon is perfect because it has the benefit of a serrated edge on the tip.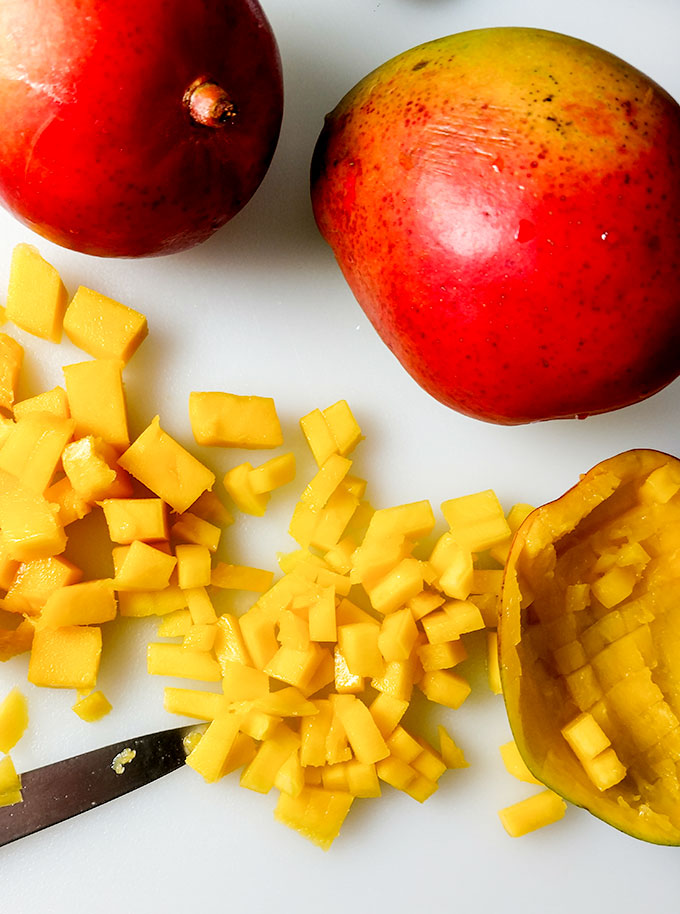 How To Cut A Mango For Different Purposes
The long slices of mango are great for snacking.
The small dices are good for salsas or toppings.
The larger mango chunks or dices are great for a fruit salad or side dishes incorporating mango.
Try some of these mango recipes:
World's Best Blackened Fish Tacos